Beauty Queen named Best Film in Cinemalaya 2021
Myra Aquino's short film about a beauty queen-turned soldier, Beauty Queen, was named Best Film at the 17th Cinemalaya Independent Film Festival, and An Sadit Na Planeta, a short film about a young man exploring a little planet, was the most honored, bagging three awards.  
The awarding ceremony held online via Zoom and Facebook Live on Aug. 19.   
This year, the independent film festival focused on short films rather than feature-length movies, and moved all screenings and events online as a way to adapt to the ongoing COVID-19 pandemic.  
The Best Film citation for Beauty Queen — which follows the story of Remedios Gomez, a former beauty queen who became an army commander during the Second World War —  said that it had won "for its overall technical and artistic excellence, its fine ensemble acting, and its bold storytelling into an eclectic chapter in Philippine history."   
Meanwhile, Arjanmar H. Rebeta's An Sadit Na Planeta (The Little Planet), which is shot in 360-degree video, bagged the Special Jury Prize, the NETPAC Jury Prize, and the Audience Choice Award.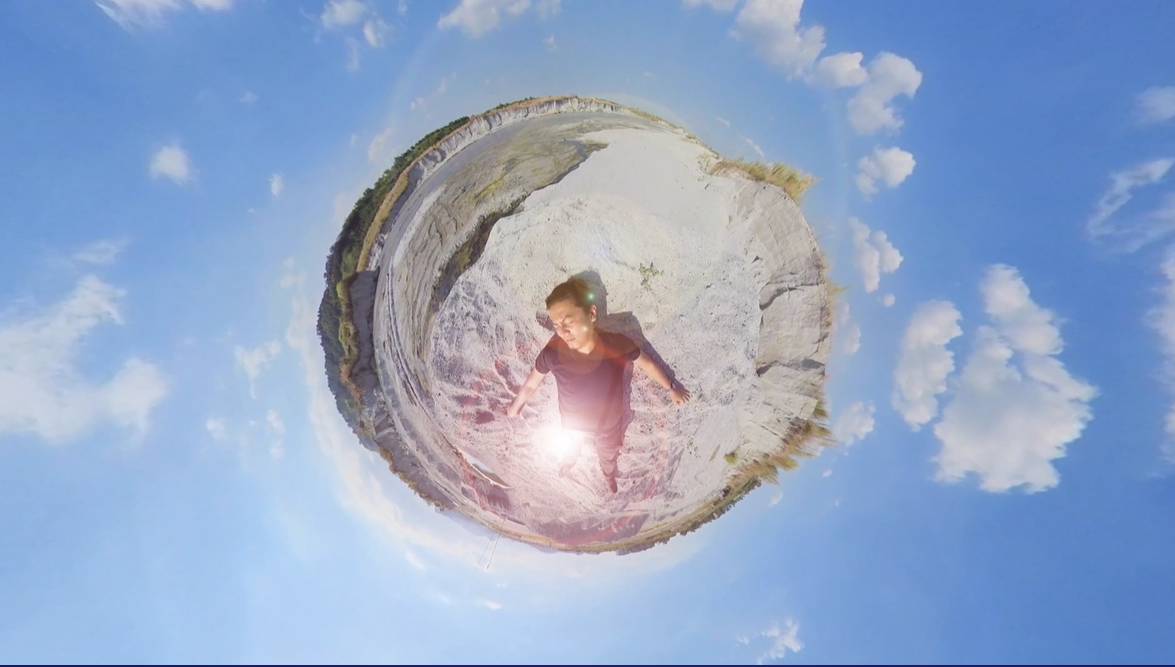 The film won Special Jury Prize "for its innovative filmmaking in telling the insightful parable of one man's search for meaning and fullness in a world vastly shrunk by selfishness and spiritual malaise." It bagged the NETPAC Jury Prize "for its inventive and inspired filmmaking in depicting the universal longing of meaning, integrity, and freedom."   
Meanwhile, Kyle Nieva's Kids on Fire, about a young boy who discovers the power of his sexuality during a religious camp, won Best Direction and Best Screenplay.
The film won Best Direction "for effectively employing the resources of cinema and its colorful and humorous depiction of a religious revival camp and a boy's sexual awakening amid the rigors of religion," and was noted for its "witty satirical tale" which earned it a Best Screenplay award.
Film director, screenwriter, producer, and actress Sigrid Andrea Bernardo, director and production designer Jeffrey Jeturian, and film critic, author and documentary producer Aruna Vasudev made up this year's Board of Judges.   
Noted screenwriter Jose Javier Reyes, who is Cinemalaya's Main Competition and Monitoring Chairperson, congratulated the participants and winners.    
"…It was quite a feat to come out with these films considering the very delicate and volatile conditions of filmmaking at this time. To our winners [this afternoon], a bigger congratulations to all of you. What you have achieved goes beyond the mere creation of a film, but to be able to find voice, to find expression in these most extraordinary times," Mr. Reyes said in a video.    
Cinemalaya continues its run until Sept. 5. For tickets to the various screenings, visit ktx.ph  and the CCP Vimeo Channel. For updates on screening schedules and other offerings, follow the official CCP and Cinemalaya social media accounts on Facebook, Twitter, and Instagram. —  Michelle Anne P. Soliman
---
The winners of Cinemalaya 2021 are…  
Best Film: Beauty Queen, directed by Myra Aquino   
Special Jury Prize: An Sadit Na Planeta (The Little Planet), directed by Arjanmar H. Rebeta    
Best Direction: Kids on Fire, directed by Kyle Nieva   
NETPAC Jury Prize: An Sadit Na Planeta (The Little Planet), directed by Arjanmar H. Rebeta    
Best Screenplay: Kids on Fire, directed by Kyle Nieva   
Audience Choice Award: An Sadit Na Planeta (The Little Planet), directed by Arjanmar H. Rebeta