Lubrication solutions can increase productivity and reduce downtime
Downtime can be reduced and productivity can be maximized. This was the takeaway of attendees from the marine transport sector and Philippine domestic private shipping companies during a webinar held last August 18, 2021 by Castrol Global Marine and North Trend Marketing Corp.
The webinar, Build Your Bounce: "Extend the Life of your Fleet's Engines for Different Operating Conditions" is part of the Castrol Solutions Talk Webinar. It aims to educate the marine sector on how they can maximize productivity and improve their operations with less downtime, even during this time of pandemic. Lending their support during the webinar were Lucio Lim Jr., Chairman of Philippine Coastwise Shipping Association Inc., and Capt. Jeffrey Solon, Deputy Executive Director of the Maritime Industry Authority. Attendees included business owners, chief engineers and technical engineers of several domestic private shipping companies engaged in cargo and transportation.
RIGHT PRODUCTS, RIGHT PLACE, RIGHT SUPPORT
During the webinar, David Bollard, Castrol UK- Global Indirect Sales Director, presented Castrol's product lines and capabilities. "Maximizing performance directly translates to maximizing profits," he said. "Choosing the right engine oil is critical when it comes to marine engines as well as power generation engines. The goal is to reduce the wear on the engine, prolonging its life and keeping maintenance costs to a minimum."
Castrol's MHP range of diesel engine lubricants is where compliance and solutions are the same thing. It allows companies to simplify and reduce overall lubricant usage because its high load-carrying capability and high gear performance means it can be used as a common oil for both engine and transmission systems.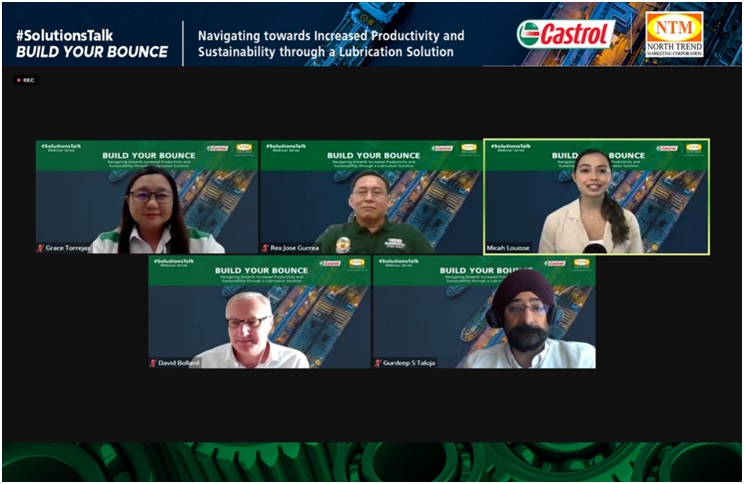 It can withstand the pressure inside high-performance engines and keep them from wearing down. Compared to API CD oil, Castrol MHP 154 and MHP 153 thrive in high temperatures. It keeps engines clean because it is formulated for increased detergency so it can easily remove the deposits. Combined with its endurance even under extreme heat and resistance to harmful deposits, your engine can expect to have a cleaner piston ring zone.
This means longer intervals between overhauls and reduced wear and tear, ultimately leading to reduced costs.
OPTIMIZED FLUID PERFORMANCE AND IMPROVED PRODUCTIVITY
In addition, Castrol's Advanced Used Oil Analysis helps optimize fluid performance and improve productivity. A new generation of technology service provided by Castrol Labcheck Next Generation, Used Oil Analysis has helped enhance the performance and extend the lifespan of critical machinery for many years. Monitoring lubricant conditions within the internal environment of machinery is the most cost-effective way to extend lubricant drain intervals, prevent catastrophic failure and increase the lifespan of equipment. The advances offered by Castrol's Labcheck Next Generation can help enhance these benefits even further, offering a full array of tests designed to measure the physical properties of lubricants and fluids in heavy duty equipment.
"By offering clear, analytical data and professional recommendations, our Lab Check Next Generation oil analysis helps the users to identify and measure lubricant conditions and contamination, assess equipment conditions, prevent breakdowns and maximize component lifespan," said Gurdeep S Taluja, Castrol Dubai Regional Technical Services Manager.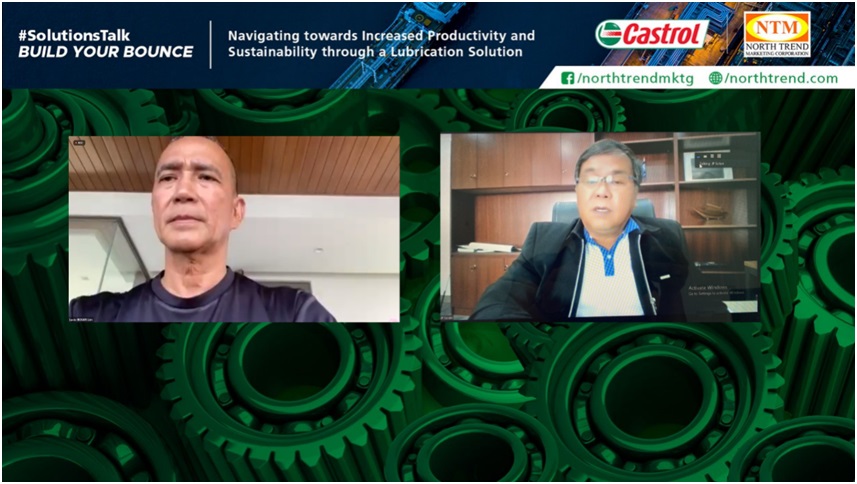 "NTM Technical and Engineering services have proven to help our customers in the marine sector to maximize their investment when it comes to lubrication solutions for their engine vessels. We help them by bringing the Castrol way of Used Oil Analysis with the right use of advanced technical equipment," said Rex Gurrea, Distributor Chief Engineer of North Trend Marketing Corp.
FROM GLOBAL TO LOCAL
Castrol announced earlier this year its partnership with North Trend Marketing Corp., a Cebu-based company which has been in the business of distribution of world-class, premium lubricants and tires for 14 years. With its supply chain capabilities and broad technical experience for lubrication solutions, North Trend Marketing Corp. is poised to deliver Castrol products with the right approach of technical services in the domestic and international marine sector.
"North Trend has always been committed to providing the country's marine sector with high-quality lubricants," said Grace Torrejas, North Trend Marketing's National Sales Director- Lubes Division "With the high-caliber product lines and technical services powered by Castrol, we are confident that we would be able to foster a better distribution in the country. We believe that Castrol marine product lines were specially formulated to adapt to the needs of heavy-duty equipment to enable them to accomplish unprecedented productivity goals," she said.
With Castrol's presence in over 820 ports and 82 countries, customers can rely on a global network of technical service, customer service, and distributor partner teams. It is further strengthened in the Philippines with North Trend Marketing Corp's four major warehouses and depots strategically located in Manila, Cebu, Davao and Cagayan De Oro.
---
Spotlight is BusinessWorld's sponsored section that allows advertisers to amplify their brand and connect with BusinessWorld's audience by enabling them to publish their stories directly on the BusinessWorld Web site. For more information, send an email to online@bworldonline.com.