Why I'd buy investment trusts to try to beat inflation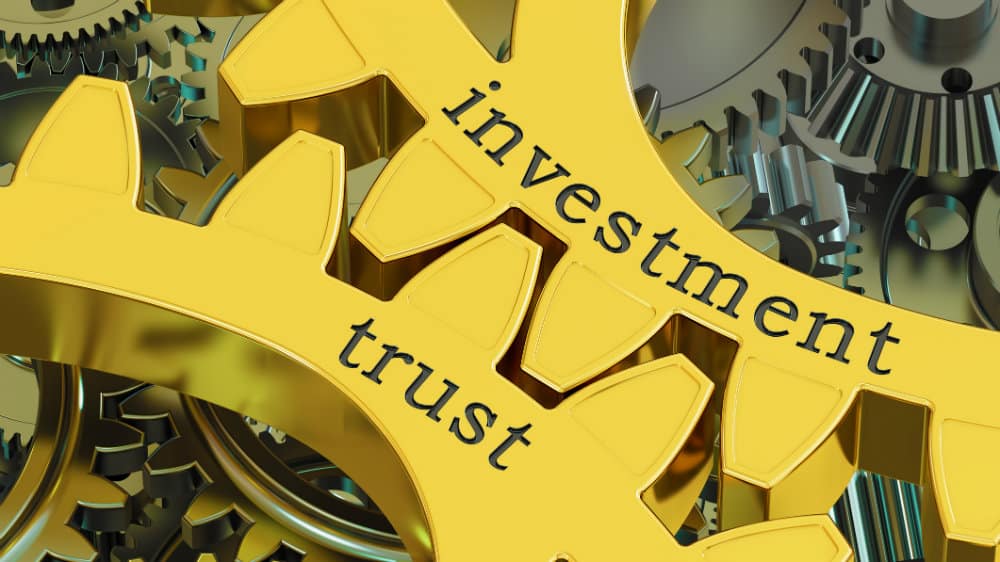 Investors worried about inflation have a difficult job trying to choose investments right now. I think investment trusts offer me the best hope, and I'll explain why.
I think it's a lot easier to identify stocks that are likely to suffer from inflation. The retail sector, for example, can hurt when people have less disposable income. So avoiding consumer discretionary businesses can help.
But I reckon the investments with the best resistance to inflation share a number of characteristics. And I think those can all be found in the investment trust sector.
Eggs and baskets
I'd say it's more important to diversify our investments now than ever. It helped a lot of investors during the Covid downturn. And it will surely help them through high inflation, and whatever comes next.
An investment trust comes with diversification thrown in. If I have a modest sum to invest, I'm limited in the number of different stocks I can realistically buy. And if I spread my money too thinly, I'll pay too much in fees.
But if I take a stake in an investment trust, I get diversification across its range of individual holdings. And I only have to pay one broker's fee, to invest in the trust itself.
I do, though, think diversification is best combined with my next factor.
Strategies
An investment strategy is important at the best of times. But during a rough patch, if I don't have a strategy and stick to it, I'm more likely to go off and make wild investments that I don't properly understand.
My strategy consists mostly of seeking income from UK dividend shares. Investment trusts like City of London and Murray Income target that approach. And having raised their annual dividends every year for decades, they have proven expertise.
If I go for dividend income, and my chosen investment trusts keep generating it for me, the actual share prices don't really matter. At least not until I eventually want to sell, way in the future.
Investment trusts cater for all kinds of strategies. So individual investors can pick the approach they feel most comfortable with.
Long-term horizon
The most important factor in overcoming short-term inflation surely has to be patience. Investing with a long-term horizon has overcome countless crises during my lifetime. And I remain convinced it's the best path through present and future difficulties too.
Investment trusts score on two counts for me in the long-term stakes. They tend to have their own long-term outlooks, especially those with extensive records of dividend performance.
And their managers, who work for me as a shareholder, are carrying out any needed adjustments. That means I'm less likely to tinker with my investment portfolio. Short-term tinkering is tempting at times like this. But it's usually best avoided.
Risky times
None of this, of course, will guarantee freedom from the pain of inflation. To some degree, as investors, we just have to accept it as one of those short-term risks. And investments trusts are actually single companies themselves, and can individually go wrong.
But I rate buying a number of investment trusts as my best chance of coming out ahead in the long run.
The post Why I'd buy investment trusts to try to beat inflation appeared first on The Motley Fool UK.
Are you on the lookout for UK growth stocks? If so, get this FREE no-strings report now while it's still available.
You'll discover what we think is a top growth stock for the decade ahead… and the performance of this company really is stunning. In 2019, it returned £150 million to shareholders through buybacks and dividends.
We believe its financial position is about as solid as anything we've seen.
Since 2016, annual revenues increased 31%
In March 2020, one of its senior directors LOADED UP on 25,000 shares – a position worth £90,259
Operating cash flow is up 47%. (Even its operating margins are rising every year!)
Quite simply, we believe it's a fantastic Foolish growth pick. What's more, it deserves your attention today! So please don't wait another moment…
setButtonColorDefaults("#5FA85D", 'background', '#5FA85D');
setButtonColorDefaults("#43A24A", 'border-color', '#43A24A');
setButtonColorDefaults("#FFFFFF", 'color', '#FFFFFF');
})()
More reading
Alan Oscroft has positions in City of London Inv Trust. The Motley Fool UK has no position in any of the shares mentioned. Views expressed on the companies mentioned in this article are those of the writer and therefore may differ from the official recommendations we make in our subscription services such as Share Advisor, Hidden Winners and Pro. Here at The Motley Fool we believe that considering a diverse range of insights makes us better investors.