2 top growth stocks I think could be massive long-term winners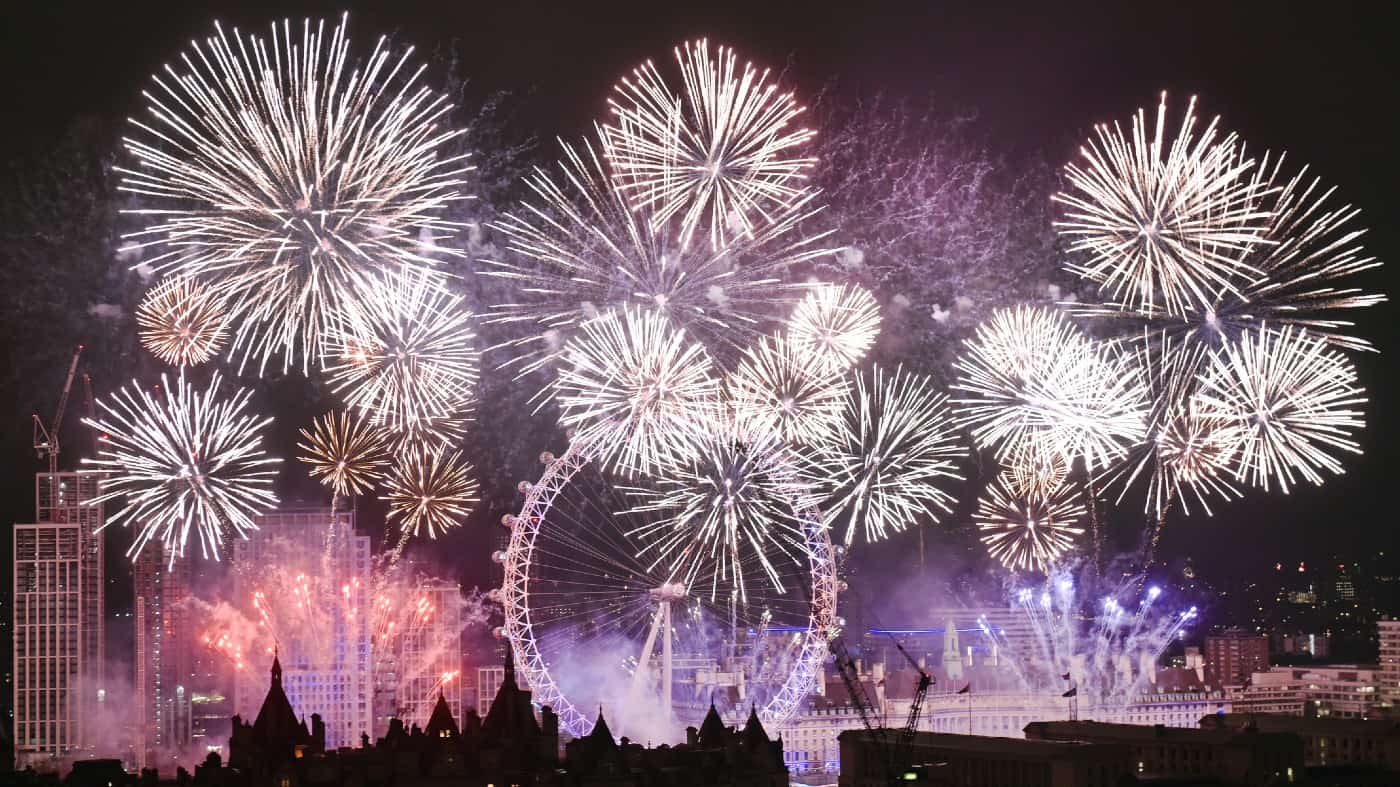 With the FTSE 100 forecast to yield over 4% in 2024, it's easy to see why UK investors love their dividend shares. To be clear, I do too. But I also enjoy investing in growth stocks that could go on to multiply many times in value.
Here are two growth shares for investors to consider that I reckon could do just that long term.
An incredibly sticky ecosystem
I've held Axon Enterprise (NASDAQ: AXON) stock for many years and it has been an incredible multibagger already. But I reckon it can keep on delivering shareholder value due to its powerful business model.
The company has a near-monopolistic position in the police Taser and body camera markets. This has enabled it to upsell software solutions along with these hardware products as part of multi-year subscription bundles.
This has created a powerful symbiotic ecosystem that has become indispensable to law enforcement agencies.
All the captured video evidence gathered from body and vehicle dash cameras is fed through to Axon Cloud, its high-margin digital evidence platform. In Q2, revenue grew 62% year on year in this software division.
Net revenue retention (NRR) increased to 122%, which is incredibly high. This NRR figure essentially means that its existing customers not only stayed but also increased their spending on Axon Cloud by 22% over the previous four quarters. This is an indication of how sticky its products are.
Below, we can see how these subscription bundles have turbocharged its annual recurring revenue.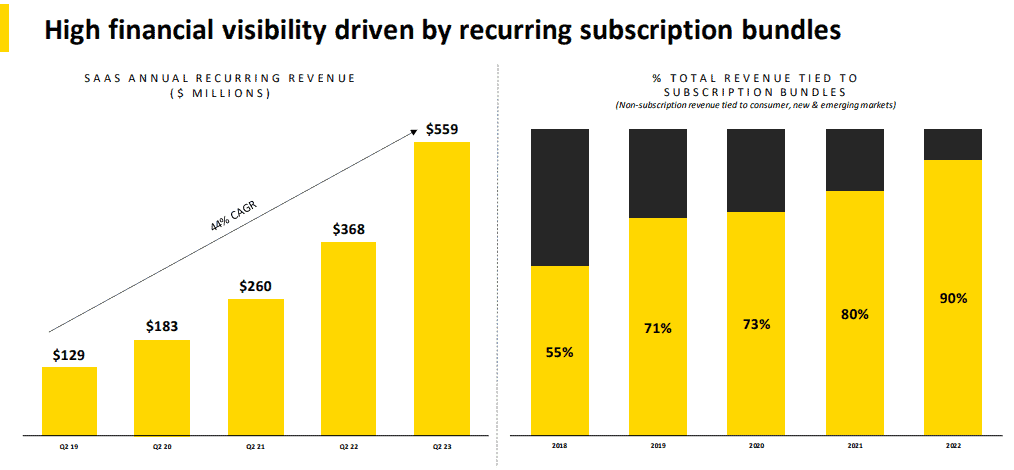 After years of heavy investments to drive growth, Axon seems to have turned a corner regarding profitability. It's guiding for full-year adjusted EBITDA of $302-$306m, good for a 20% margin.
Looking forward, the firm is barely scratching the surface of its long-term potential in international markets. It's winning contracts with federal law enforcement agencies and its virtual reality simulator training business is also growing rapidly.
Now, one risk here is valuation. Currently, the forward-looking P/E ratio using this year's earnings forecast is about 52. That's pricey, although the stock has long been expensive as reliable recurring revenue is highly valued by investors.
Driving digital commerce across a continent
Another growth stock that I hold and see as having massive long-term potential is MercadoLibre (NASDAQ: MELI). The company operates Latin America's leading e-commerce marketplace and digital wallet across 18 countries. It also has logistics, digital advertisement, and online storefront businesses. 
The firm recently surpassed $10bn in quarterly gross merchandise volume (GMV) for the first time. And its margins and therefore profitability are improving rapidly.
Indeed, its net profit skyrocketed 481% to $482m in 2022. And analysts are forecasting profits to more than double to $1.03bn this year.
One risk I see here is increasing competition. The strength of MercadoLibre's massive logistics network (allowing quicker delivery) has so far allowed it to see off foreign challengers like Amazon and Sea Limited's Shopee. But Chinese shopping apps like Temu and Shein are increasingly moving into its backyard.
That said, Latin America's e-commerce penetration rate today is around 12%, with over 50% of purchases still made in cash. This highlights the long-term opportunity and suggests there's ample room for more than one digital winner to emerge. So I see MercadoLibre's growth continuing far into the future.
The post 2 top growth stocks I think could be massive long-term winners appeared first on The Motley Fool UK.
Investors who don't own energy shares need to see this now.
Because Mark Rogers — The Motley Fool UK's Director of Investing — sees 2 key reasons why energy is set to soar.
While sanctions slam Russian supplies, nations are also racing to achieve net zero emissions, he says. Mark believes 5 companies in particular are poised for spectacular profits.
Open this new report — 5 Shares for the Future of Energy — and discover:
Britain's Energy Fort Knox, now controlling 30% of UK energy storage
How to potentially get paid by the weather
Electric Vehicles' secret backdoor opportunity
One dead simple stock for the new nuclear boom
Click the button below to find out how you can get your hands on the full report now, and as a thank you for your interest, we'll send you one of the five picks — absolutely free!
setButtonColorDefaults("#5FA85D", 'background', '#5FA85D');
setButtonColorDefaults("#43A24A", 'border-color', '#43A24A');
setButtonColorDefaults("#FFFFFF", 'color', '#FFFFFF');
})()
More reading
John Mackey, former CEO of Whole Foods Market, an Amazon subsidiary, is a member of The Motley Fool's board of directors. Ben McPoland has positions in Axon Enterprise and MercadoLibre. The Motley Fool UK has recommended Amazon.com, Axon Enterprise, MercadoLibre, and Sea Limited. Views expressed on the companies mentioned in this article are those of the writer and therefore may differ from the official recommendations we make in our subscription services such as Share Advisor, Hidden Winners and Pro. Here at The Motley Fool we believe that considering a diverse range of insights makes us better investors.