Is the premium Arm share price warranted?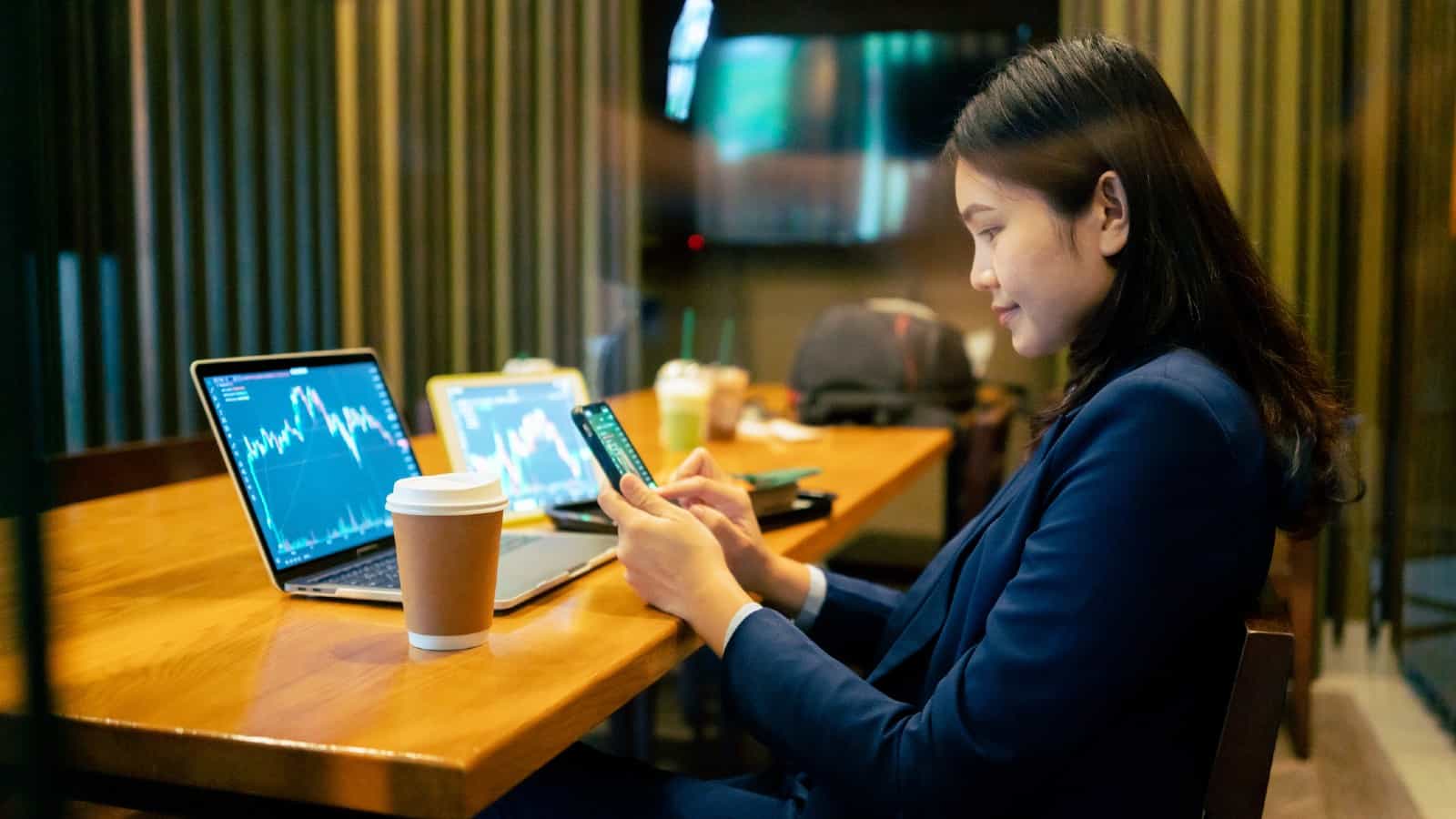 The Arm (NASDAQ:ARM) share price surged after a successful IPO last week. It rose from $49 and settled just above $60 in Friday trading. The IPO, the largest since Rivian two years ago, raised $5bn for SoftBank.
Background
SoftBank's acquisition of Arm Holdings in September 2016 for approximately $32bn aimed to position the investment giant as a major player in the technology and semiconductor industry.
The acquisition allowed it to leverage Arm's expertise in microprocessor design and semiconductor intellectual property (IP), which are integral to various bits of tech, including smartphones and IoT devices.
Arm primarily makes money by licensing its semiconductor and IP technology to various companies in the tech industry.
It earns revenue through licensing fees and royalties paid by manufacturers that use Arm's tech to design and produce semiconductor chips for a wide range of devices, including smartphones, tablets, IoT devices, and more.
Valuation
Reports suggest that the Arm IPO was oversubscribed by 10 times, so no surprise that there was immediate upward pressure on the share price.
However, at Friday's closing price, the fabless semiconductor company looks very expensive. Arm trades with a price-to-sales ratio of 23 times. Normally, a price-to-sales ratio above 10 is considered high.
When we look at the forward P/S ratio, Arm appears to be trading in line with industry darling Nvidia — around 20 times. Meanwhile, figures suggest Arm is trading around 150 times earnings.
Investment prospects
Since SoftBank's acquisition of it, Arm has increased sales by over 70%, riding the wave of global smartphone adoption. In 2016, just less than half the global population had a smartphone. Today that figure is 85%.
For cautious investors, Arm offers the chance to invest in a well-established semiconductor designer known for its profitability and growth over the past decade.
While the smartphone market might be reaching maturity, Arm holds 99% of the market, longer-term investors may hope to see the firm build market share in high-growth segments like artificial intelligence (AI). This is projected to grow at a 37% CAGR through to 2031.
Moreover, there's room for growth in the automotive sector where it holds a 41% market share. The connected car segment is expected to grow at a 15.7% CAGR through 2027.
Little room for error
Arm's valuation leaves little room for error though. Firstly, this is particularly concerning given that sales and profits actually declined over the past year.
Investors may also be concerned about tough competition across various sectors. Companies like Qualcomm offer cost-effective, open-source RISC-V architecture. Potentially, this could erode Arm's position in the smartphone and IoT market.
Equally, investors should consider the impact of trade restrictions. Arm is prohibited from selling high-margin products like the Neoverse V-series CPU IP in China.
My view
While it's an exciting company with a commanding share of the smartphone market, it may not be the most exciting investment opportunity, I feel. It's phenomenally expensive, and lacks the clear growth trajectory of Nvidia.
The post Is the premium Arm share price warranted? appeared first on The Motley Fool UK.
When investing expert Mark Rogers has a stock tip, it can pay to listen. After all, the flagship Motley Fool Share Advisor newsletter he has run for nearly a decade has provided thousands of paying members with top stock recommendations from the UK and US markets.
And right now, Mark thinks there are 6 standout stocks that investors should consider buying. Want to see if Arm Holdings made the list?
setButtonColorDefaults("#5FA85D", 'background', '#5FA85D');
setButtonColorDefaults("#43A24A", 'border-color', '#43A24A');
setButtonColorDefaults("#FFFFFF", 'color', '#FFFFFF');
})()
More reading
James Fox has no position in any of the shares mentioned. The Motley Fool UK has recommended Nvidia. Views expressed on the companies mentioned in this article are those of the writer and therefore may differ from the official recommendations we make in our subscription services such as Share Advisor, Hidden Winners and Pro. Here at The Motley Fool we believe that considering a diverse range of insights makes us better investors.