Is the Tesco share price oversold or overpriced?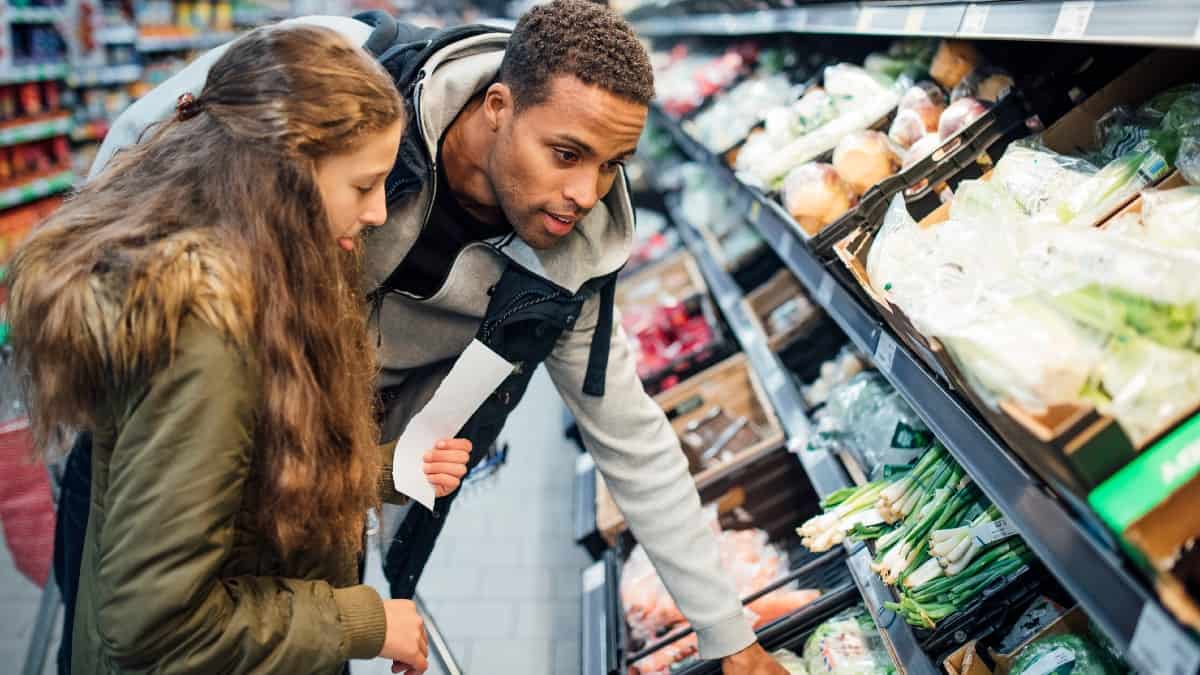 The Tesco (LSE:TSCO) share price has fallen from its peak earlier this year but remains one of the strongest performing stocks on the FTSE 100. Over 12 months, the retail giant has seen 11.4% share price growth.
Well positioned for inflation
This inflationary environment has presented challenges to the sector. But these are challenges that Tesco has arguably been best positioned to deal with.
To maintain margins Tesco, like its peers, has had to pass on higher goods costs to its customers. However, its dominant position in the market has also allowed it to match budget supermarkets, like Aldi and Lidl, across certain product lines.
Exactly a year ago, Kantar noted that Tesco had a 26.9% share of the market. At the time of writing, that market share has extended to 27.2%.
While it has seen its market share grow, other major British grocers like Asda and Morrisons have seen their shares fall.
So, amid high inflation, and a cost-of-living crisis, it appears that Tesco has been best positioned to weather the storm.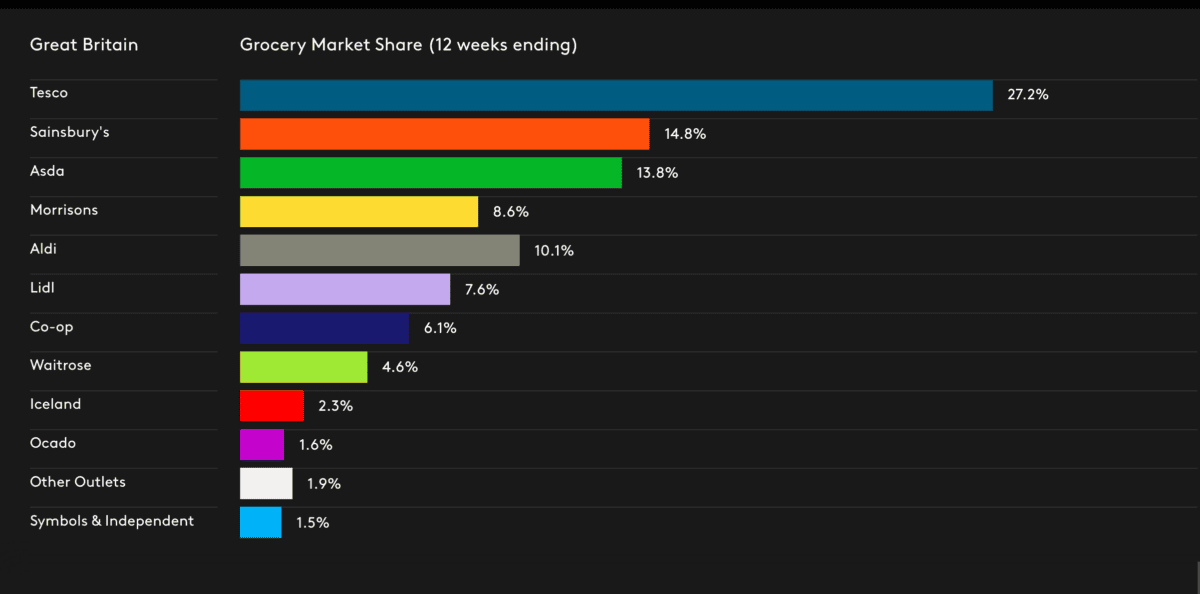 Performance remains steady
Over the past year it has remained a steady performer.
The company noted a 9% rise in like-for-like sales at UK stores during Q1. It's worth highlighting that inflation was around 10% for much of that period, but it'd still a respectable result.
For the year as a whole, the board expects profit to remain flat with retail free cash flow to range from £1.4bn to £1.8bn.
Interestingly, Barclays expects Tesco to raise its guidance for the year. It forecast that like-for-like growth would remain relatively stable at 8.8%.
A changing environment
It's always hard to interpret a changing environment. In the UK, we appear to have reached peak inflation and from here on, we expect a slow but steady decline towards the BoE's target in the medium term.
This presents an opportunity to normalise operations and relax price competition, but there are also negative economic issues associated with falling inflation.
While grocers are likely to be unaffected by customers postponing purchases as real values fall, if grocery enters a deflationary period, it could be challenging to maintain margins as labour and other overheads remain flat.
Strong forecast
Despite some challenges relating to a changing economic environment, Tesco is in the driving seat for UK grocery retail.
While maintaining market share during the cost-of-living crisis, it's likely that the more premium Tesco will benefit as customers migrate away from budget supermarkets when conditions improve.
As such, over the medium term, we could see this cost-of-living crisis as a net benefit for it.
Looking at valuation, it trades at 11.8 times forward earnings. That broadly puts in in line with the index average as well as the sector average.
Given this positive forecast, investors may see some upward movement in the share price over the medium term to complement the 4% dividend yield.
The post Is the Tesco share price oversold or overpriced? appeared first on The Motley Fool UK.
When investing expert Mark Rogers has a stock tip, it can pay to listen. After all, the flagship Motley Fool Share Advisor newsletter he has run for nearly a decade has provided thousands of paying members with top stock recommendations from the UK and US markets.
And right now, Mark thinks there are 6 standout stocks that investors should consider buying. Want to see if Tesco made the list?
setButtonColorDefaults("#5FA85D", 'background', '#5FA85D');
setButtonColorDefaults("#43A24A", 'border-color', '#43A24A');
setButtonColorDefaults("#FFFFFF", 'color', '#FFFFFF');
})()
More reading
James Fox has positions in Barclays Plc. The Motley Fool UK has recommended Barclays Plc and Tesco Plc. Views expressed on the companies mentioned in this article are those of the writer and therefore may differ from the official recommendations we make in our subscription services such as Share Advisor, Hidden Winners and Pro. Here at The Motley Fool we believe that considering a diverse range of insights makes us better investors.