Putting £25,000 into Greggs shares could have made me a millionaire!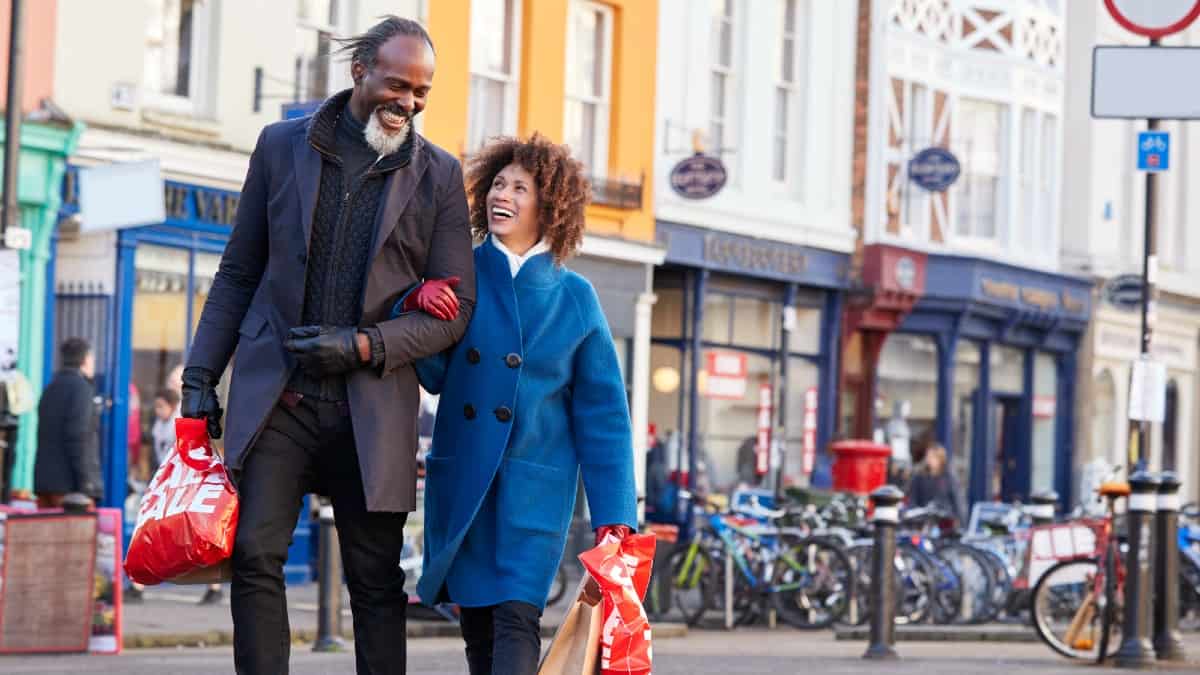 How much would I have needed to invest in baker Greggs (LSE: GRG) 30 years ago to become a millionaire? The answer is slightly less than £25,000. If I had spent that amount on Greggs' shares back then, my stake would now be worth over a million pounds – and I would have also earned some dividends along the way!
Could there still be an opportunity for me to buy Greggs shares today?
Plus, what lessons might I learn from the history of Greggs shares when looking for other potential brilliant performers to add to my portfolio?
Long-term outlook appears strong
A timeframe of 30 years might sound long. But as a long-term investor, I tend to think in decades or years, not months or weeks. That gives investments more time to show their potential.
I think Greggs helps demonstrate the benefit of long-term investing in practice.
Thirty years ago it was a promising provincial bakery chain that was expanding quickly and had a simple, good-value menu customers appreciated. Buying into it then and largely forgetting my investment while giving the business model time to prove itself on a larger stage could have proven a very lucrative move.
But past performance is not necessarily a guide to what will happen in future. The larger a business grows, the harder it can be for it to replicate the sort of rapid growth associated with early-stage companies.
Greggs shares continue to perform strongly and have moved up 130% in the past five years. High costs and shifts in working patterns could pose a threat to profits though.
For now, I have no plans to buy as the valuation is a bit rich for my taste, with a price-to-earnings ratio of 19. Then again, quality companies are often priced for success. So far, Greggs has delivered in spades.
Looking for the Greggs of tomorrow
Although Greggs has performed very strongly over the past 30 years, many other shares did not. That is why I always keep my portfolio diversified.
There have been wobbles along the way too. The shares lost more than half their value in a few months in 2020, for example. Being a long-term investor requires resilience and the ability to stay focused on the investment case that led to buying a share in the first place, rather than emotions thrown up by volatile markets.
I reckon some growing UK businesses today could turn out to have a track record like Greggs, 30 years from now.
To find them, I am taking inspiration from some of the things that have helped Greggs do so well in three decades. It responds to a clear, sizeable market need, but has unique products that help give it pricing power. Its strategy is focused and uncomplicated. It has proven that it can grow profits, not just revenues.
If the price falls to a more attractive level, I would be willing to add the shares to my portfolio. Meanwhile, I am looking for the sorts of fast-growing companies that could turn out to show similar success in the period Greggs has shown.
The post Putting £25,000 into Greggs shares could have made me a millionaire! appeared first on The Motley Fool UK.
When investing expert Mark Rogers has a stock tip, it can pay to listen. After all, the flagship Motley Fool Share Advisor newsletter he has run for nearly a decade has provided thousands of paying members with top stock recommendations from the UK and US markets.
And right now, Mark thinks there are 6 standout stocks that investors should consider buying. Want to see if Greggs Plc made the list?
setButtonColorDefaults("#5FA85D", 'background', '#5FA85D');
setButtonColorDefaults("#43A24A", 'border-color', '#43A24A');
setButtonColorDefaults("#FFFFFF", 'color', '#FFFFFF');
})()
More reading
C Ruane has no position in any of the shares mentioned. The Motley Fool UK has no position in any of the shares mentioned. Views expressed on the companies mentioned in this article are those of the writer and therefore may differ from the official recommendations we make in our subscription services such as Share Advisor, Hidden Winners and Pro. Here at The Motley Fool we believe that considering a diverse range of insights makes us better investors.