Down 44%, is the Keywords Studios share price a brilliant bargain?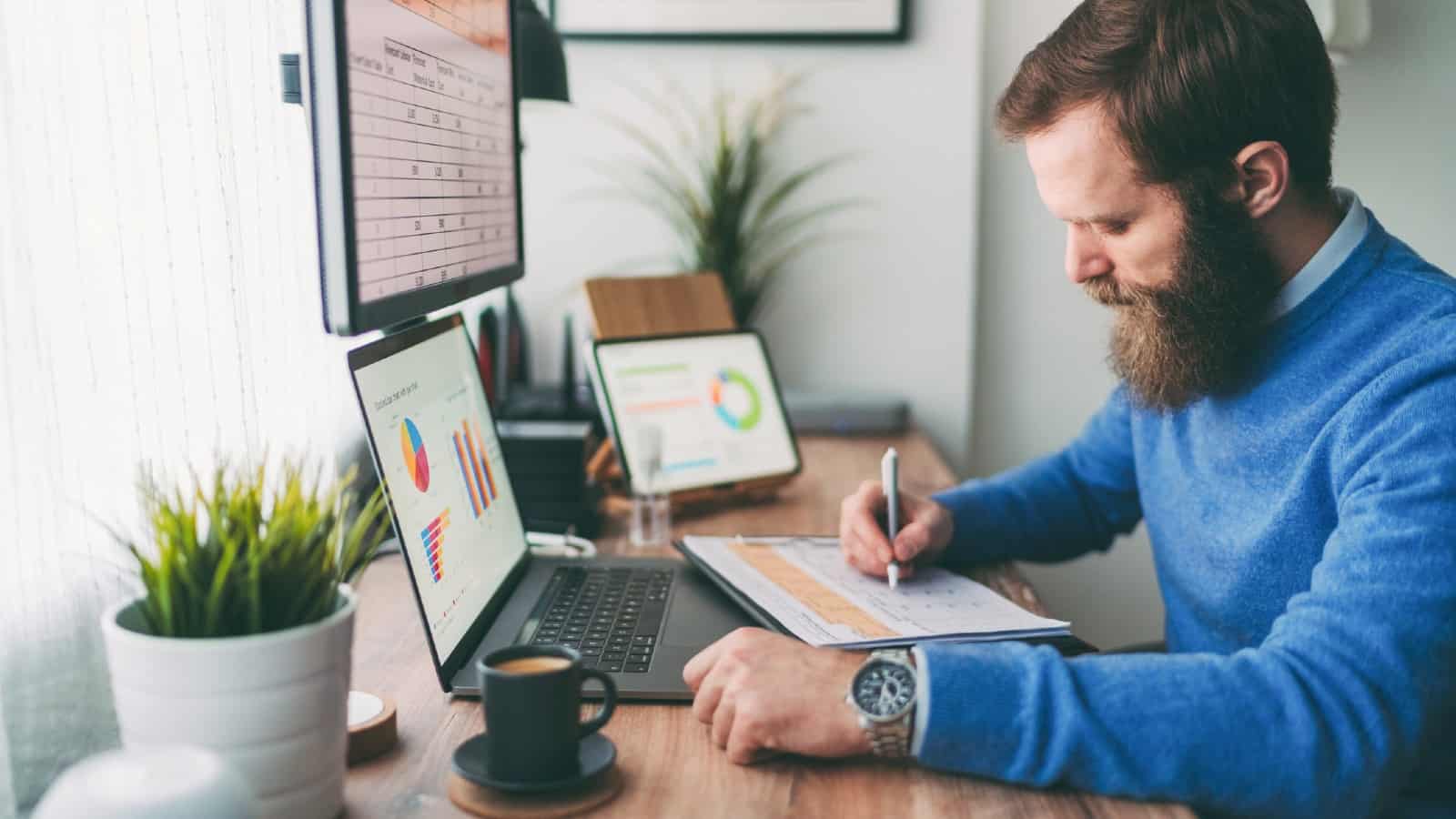 Artificial intelligence (or AI) has been one of the investing buzzwords of 2023. It's supercharged the share prices of blue-chip tech stocks like Nvidia and Tesla, but there have also been casualties. Keywords Studios (LSE:KWS) is one company whose share price has dropped off a cliff.
At £15.10 per share, the company — which provides technical and creative support to the video games industry — has sunk 44% in value since 1 January.
Keywords provides services to some of the world's biggest games developers. It supplies visual and audio content, checks for software glitches, provides player support, and translates and localises products for different markets.
The big question facing the company is: why would a games studios pay Keywords to do any of this, when generative AI could do it much more cheaply and quickly?
There's more to this than meets the eye, however.
Still impressing
Despite a recent weakening in consumer spending, demand for video games has remained robust. This has in turn continued to power demand for Keywords Studios' services.
Revenues at the firm rose 19.4% in the six months to June, to €383.5m, latest financials showed. This was up 10.4% on an organic basis, a result that pushed adjusted earnings to €77.3m, a 10.3% year-on-year improvement.
I first bought Keywords shares to make money from the booming games industry. It's a market in which it has a proven track record of success (sales have more than doubled since 2019). And it is one which is tipped for further sustained growth, as the graph below shows.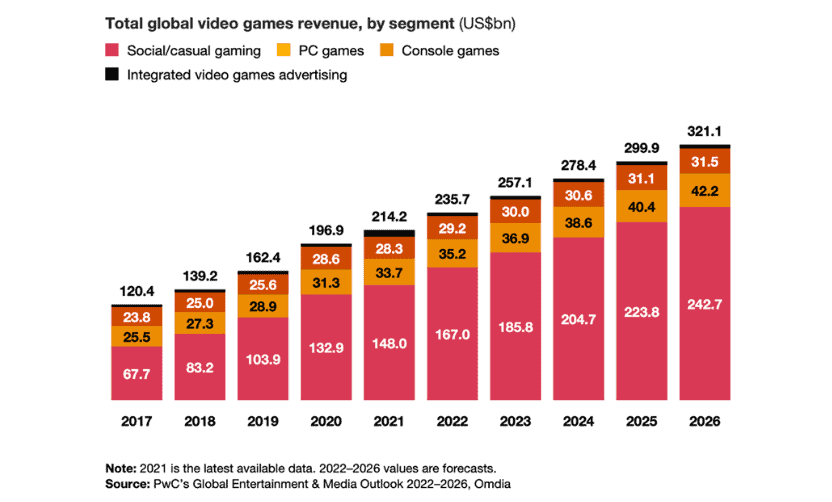 And with a market share in mid-single-digit percentages, the firm has plenty of room for growth. So should I increase my holdings in the business?
The AI threat
As an investor I need to weigh up the threat posed by generative AI to Keywords Studios versus the opportunity of increasing entertainment software demand.
On the plus side, the company is investing heavily in AI itself to exploit this tech revolution. And it is so far making a successful foray into this new frontier. The firm has three divisions that use machine thinking to test software, localise content, and provide player support.
However, it's far from certain that its customers will still want to use Keywords' services instead of doing these tasks themselves. What's more, even if volumes hold up, the cost to serve that Keywords enjoys on certain projects may steadily decline as technology improves efficiency.
The verdict
So to answer my earlier question: is the Keywords Studios share price too cheap to miss?
City analysts reckon earnings will rise 1% in 2023, leaving the company trading on a price-to-earnings (P/E) ratio of 15.3 times. This is far below the company's long-term historical average close to 30 times. But of course it hasn't faced a challenge quite like that posed by AI in years gone by.
As machine learning and thinking becomes more advanced, big trouble could be coming down the line at Keywords. But on the other hand, business volumes could rise as AI makes games more sophisticated and raises development requirements in other areas. It's just too early to say.
At this point, I'm happy to cling to my Keywords shares. But I won't be adding to my position just yet, even at current prices.
The post Down 44%, is the Keywords Studios share price a brilliant bargain? appeared first on The Motley Fool UK.
When investing expert Mark Rogers has a stock tip, it can pay to listen. After all, the flagship Motley Fool Share Advisor newsletter he has run for nearly a decade has provided thousands of paying members with top stock recommendations from the UK and US markets.
And right now, Mark thinks there are 6 standout stocks that investors should consider buying. Want to see if Keywords Studios Plc made the list?
setButtonColorDefaults("#5FA85D", 'background', '#5FA85D');
setButtonColorDefaults("#43A24A", 'border-color', '#43A24A');
setButtonColorDefaults("#FFFFFF", 'color', '#FFFFFF');
})()
More reading
Royston Wild has positions in Keywords Studios Plc. The Motley Fool UK has recommended Nvidia and Tesla. Views expressed on the companies mentioned in this article are those of the writer and therefore may differ from the official recommendations we make in our subscription services such as Share Advisor, Hidden Winners and Pro. Here at The Motley Fool we believe that considering a diverse range of insights makes us better investors.